about
Spanish conductor Irene Gómez-Calado recently has had her debut at Carnegie Hall in New York at a charity concert, conducting music by T.L. de Victoria. Highlights her work as assistant conductor of the Estonian conductor Paavo Järvi at the Teatro alla Scala in Milan at the opera Don Giovanni de W.A. Mozart the past months of April and May. In recent years, Irene has been invited by the National d'Île de France Orchestra for the world premiere of the "Concert for the public and orchestra" by the Italian composer Nicola Campogrande at the Philharmonie in Paris.
She has performed different concerts around Latin America, Japan and Europe and conduct, among others, the Orchestra of the Atlantic Coast in Portugal, the Brasov Symphony Orchestra in Romania, the Chamber Orchestra of Seville, the Orchestra des Grands Écoles of Paris, the Philips Symfonie Orkest in Estonia, the Orchestra National d'Île de France, the Ensemble Erasme or the Orquesta Sinfónica Vigo430 in Spain.
She is regularly invited to lead the Abruzzese Symphony Orchestra in Italy.
This year, her participation in the Festival of Religious Music Week of Cuenca (SMR), Spain, and with the Orchestra of the Principality of Asturias (OSPA) stand out.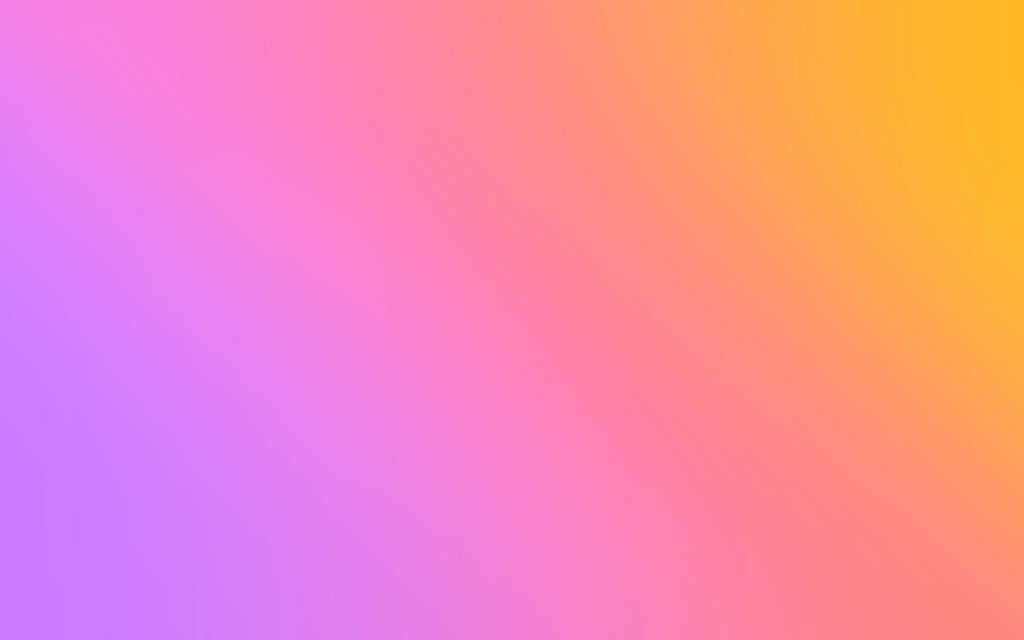 First edition of the national contest for women composers «Ana Valler», Utrera, Spain.
9 March 2019
Municipal Theatre "Enrique de la Cuadra"
Irene Gómez-Calado, conductor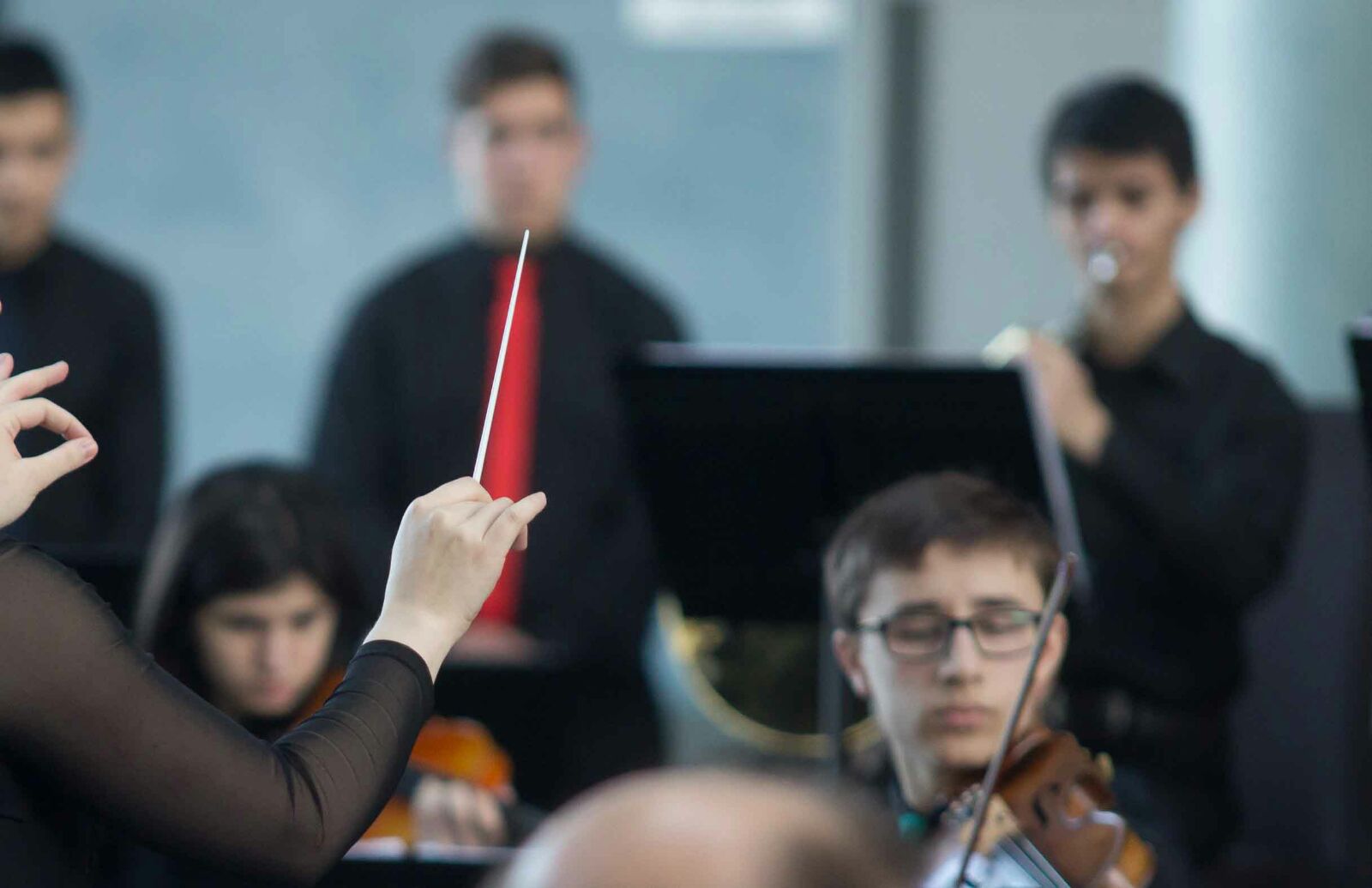 Interview for the magazine Sevilla Selecta
Click here for the complete magazine and full interview (from page 54):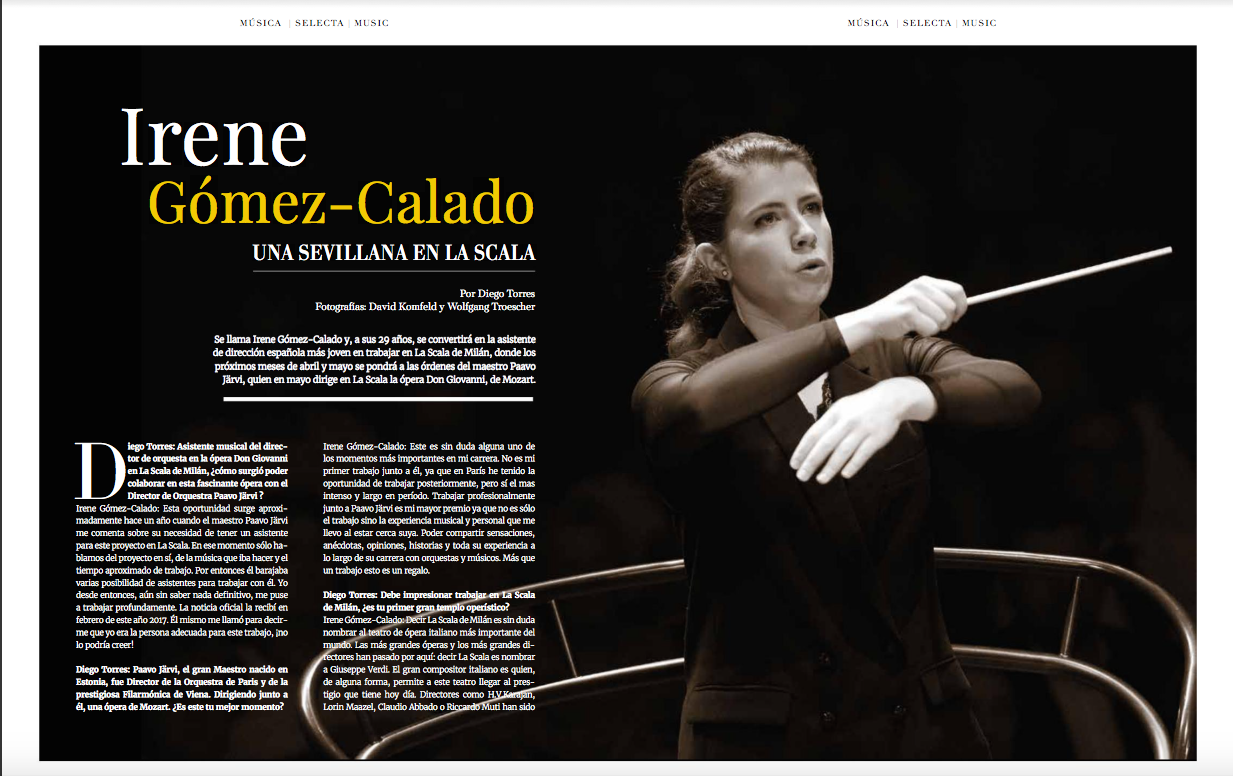 Irene Gómez-Calado, a Sevillian in la Scala.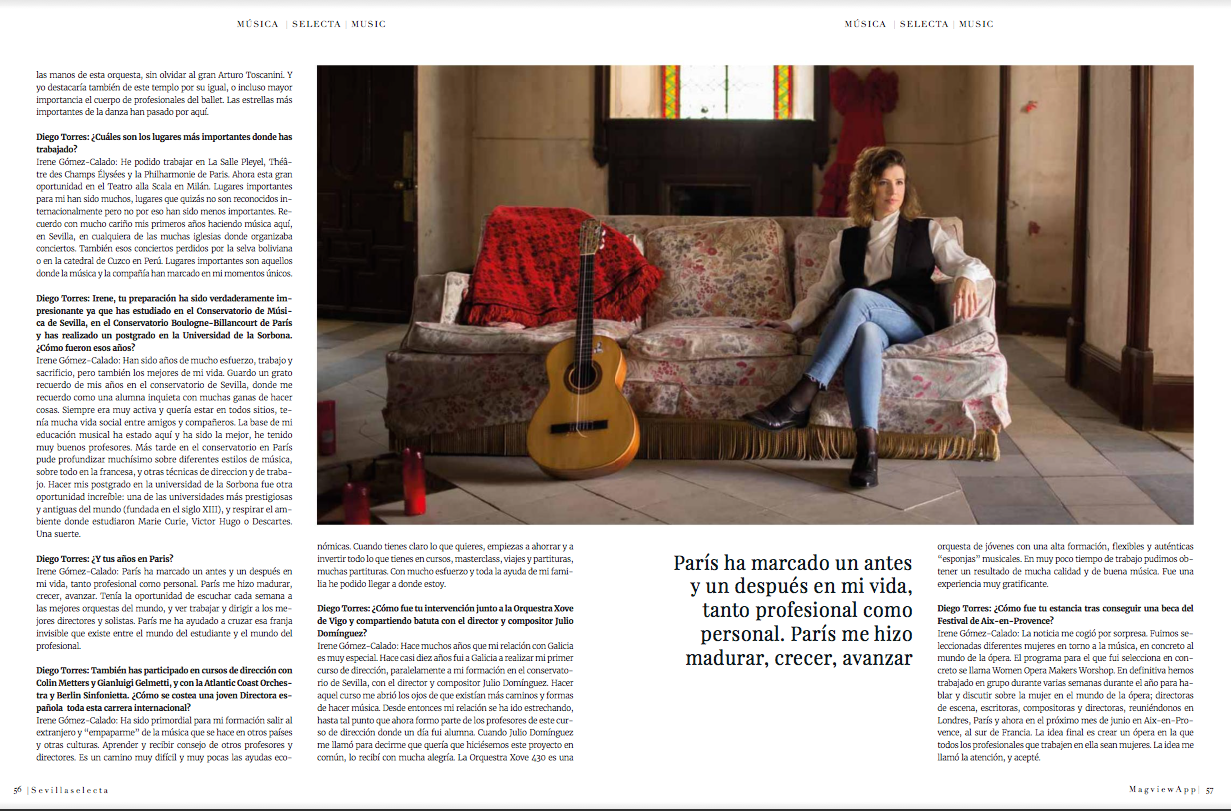 "Paris has marked a before and after in my life, both professional and personal"
"There are many young people who want to consume classical music and want to go to concerts"