about
Spanish conductor Irene Gómez-Calado studied at the Conservatory of Music of Seville under Ricardo Rodríguez, and then under Marianne Guengard at the Conservatoire Boulogne-Billancourt of Paris where she would later pursue a post-graduate degree at the Université Sorbonne.
She has been mentored by Enrique Mazzola and Paavo Järvi and has participated in the Masterclasses given by Neeme Järvi, Leonid Grin and Arkady Leytush at the Pärnu Music Festival of Estonia and those given by Jorma Panula at the Pasardjik Music Festival of Bulgaria.
Irene has taken part in conducting courses given by Colin Metters and Gianluigi Gelmetti, and courses with the Atlantic Coast Orchestra and Berlin Sinfonietta.
She was a finalist at the 4th Orchestral Conducting Competition organised by the Orquesta de Córdoba in Spain. She was selected, via competition, to serve as assistant conductor to the Orchestre des Grandes Écoles of Paris for the 2015-16 season. She is also the current recipient of a grant from the Festival d'Aix-en-Provence.
Some of her recent commitments include the 2016 Materadio Music Festival in Matera (Italy), where she led the Concerto for Audience and Orchestra by Nicola Campogrande and the opening concert performed by the Orchestre National de L'Île-de-France.
Irene Gómez-Calado has emerged as one of the youngest and most promising conductors of our time. She recently debuted at New York's Carnegie Hall at a charity concert, conducting pieces by T.L. de Victoria. Especially noteworthy is her work as assistant conductor to her mentor and Estonian Maestro Paavo Järvi at the Teatro alla Scala of Milan, performing Don Giovanni by W.A. Mozart.
She also debuted with the Orquesta Sinfónica del Principado de Asturias, and this year with the Orquesta Sinfónica de Bilbao. Irene is the musical director of the CISO (Ceuta International Symphony Orchestra), located in the city of Ceuta.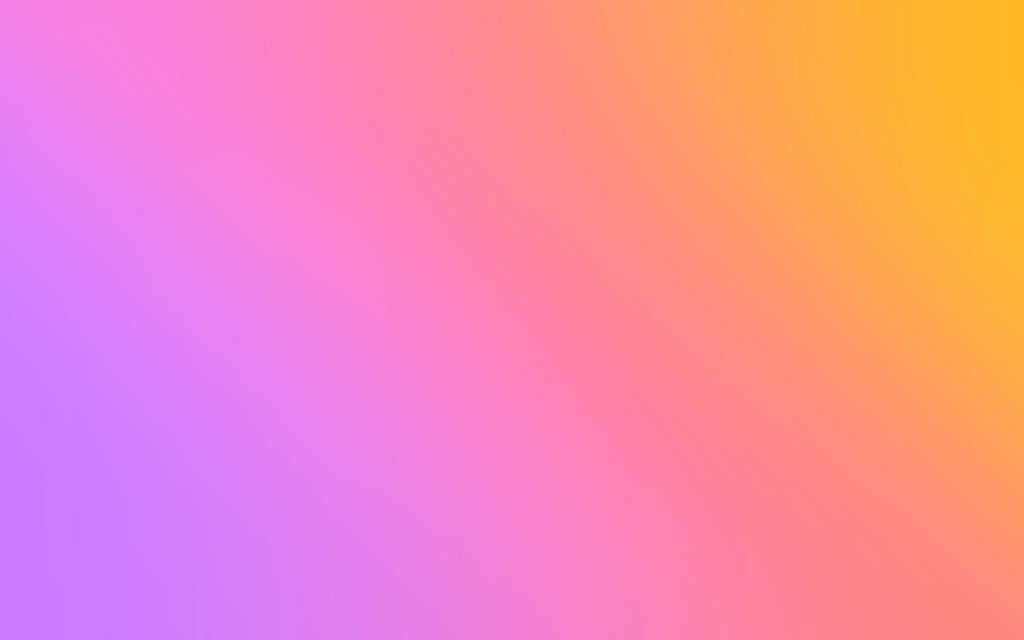 Ceuta International Symphony Orchestra.
Firts September 2019
Revellín Theater
Wolfgang Amadeus Mozart
Concert for violín and orchestra KV 218 [no 4] in D Major
Frédéric Chopin
Concert for piano and orchestra no 1 op. 11 in E minor
Piotr Ilich Tchaikovsky
Symphony no 5 op. 64 in E minor
Mohamed El Hachoumi, violín
Eduardo Hernández Vázquez, piano
Irene Gómez-Calado, conductor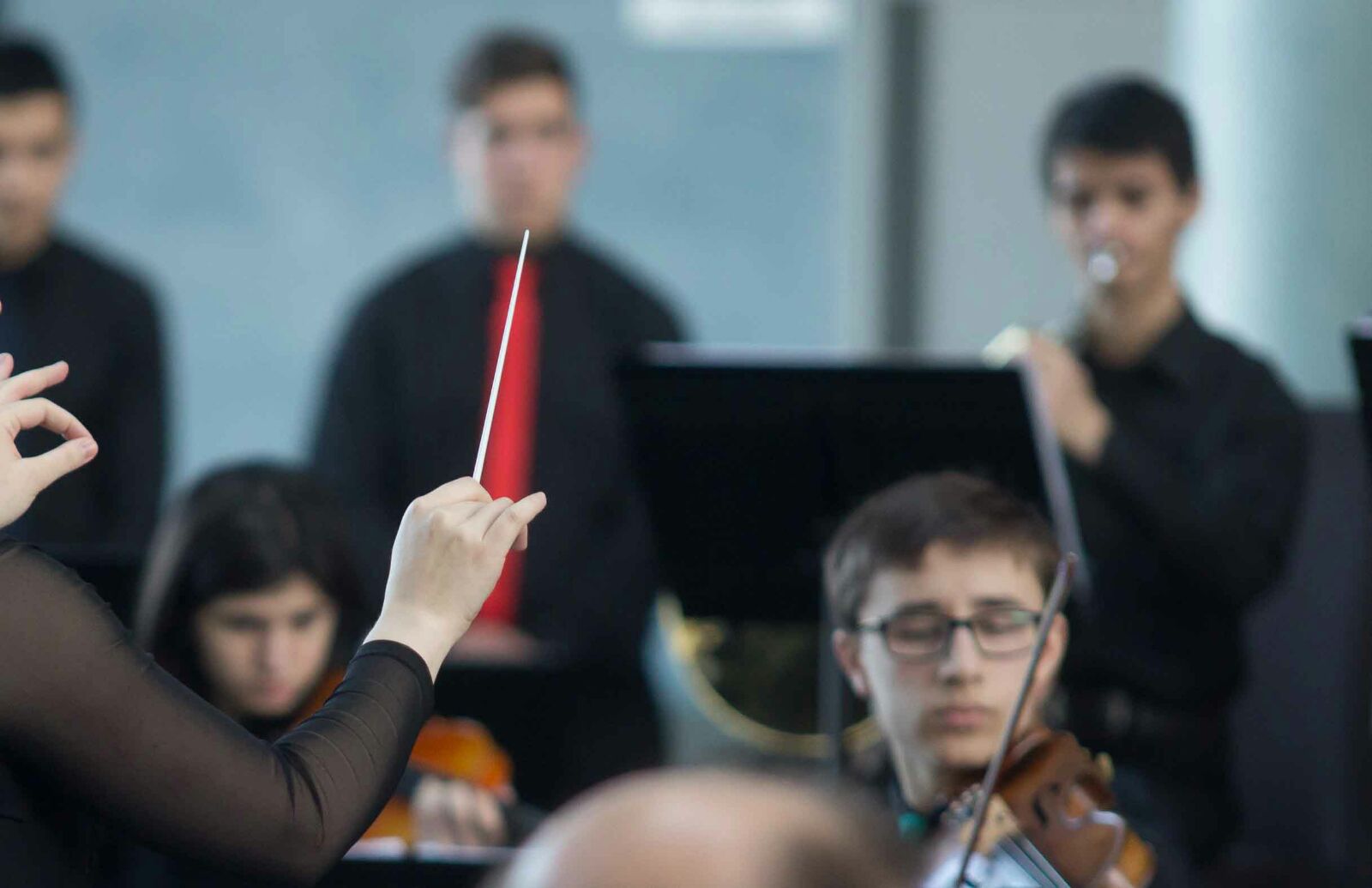 Interview for the magazine Sevilla Selecta
Click here for the complete magazine and full interview (from page 54):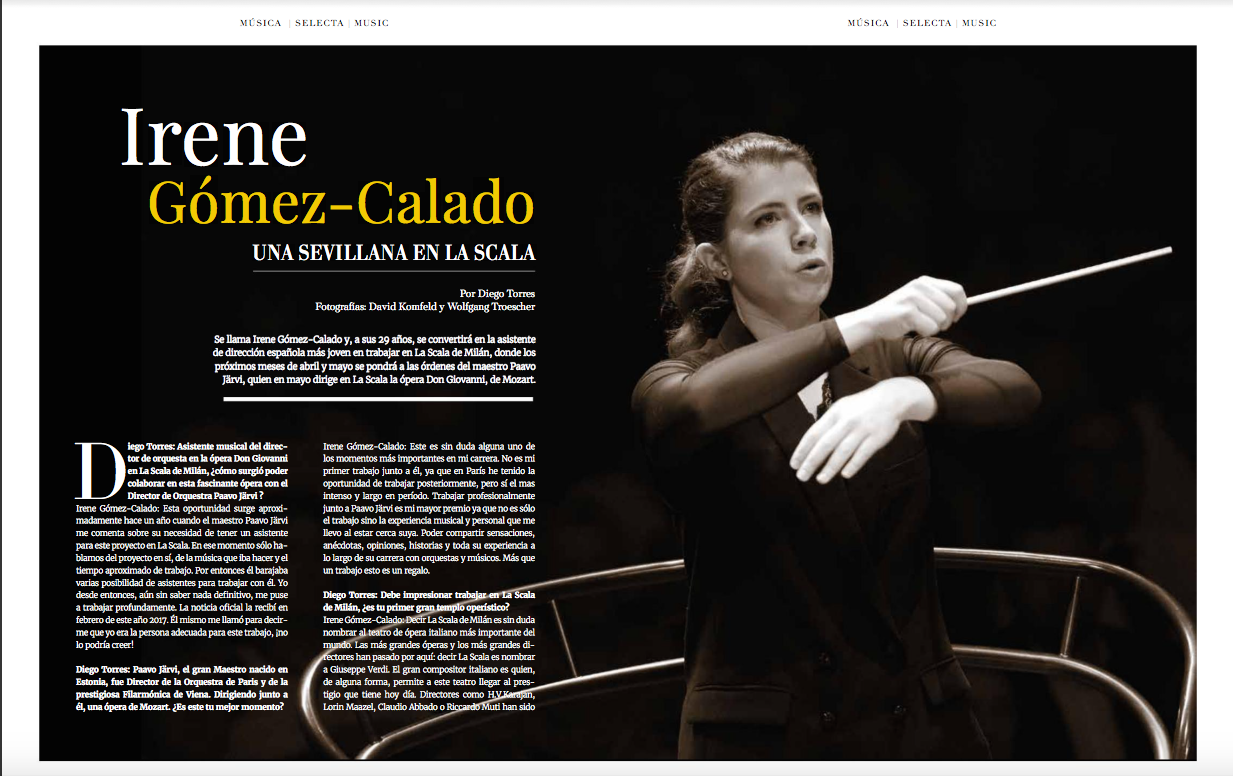 Irene Gómez-Calado, a Sevillian in la Scala.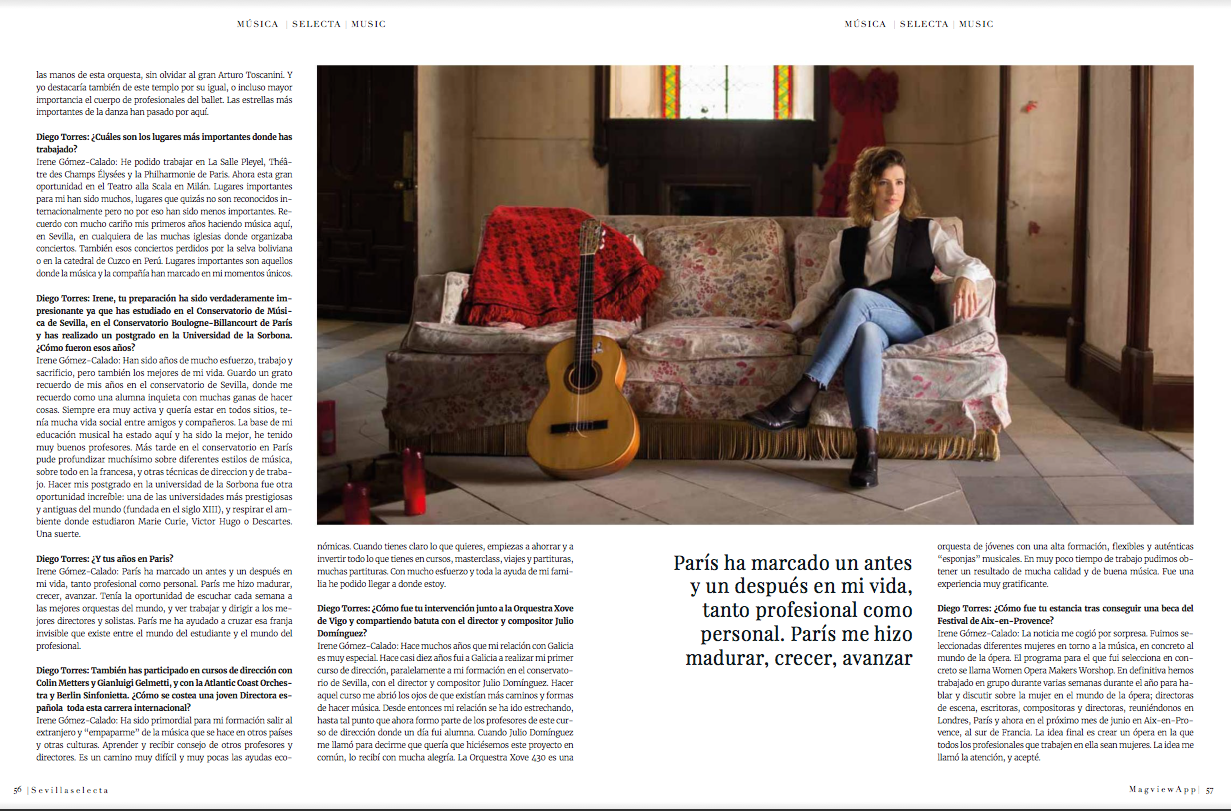 "Paris has marked a before and after in my life, both professional and personal"
"There are many young people who want to consume classical music and want to go to concerts"